ABOUT HR CASE STUDY
At times, Human Resources (HR) cases seem difficult to solve. The primary aim of HR is developing the business by improving performance of the employees. The different cases in HR take place when enquiries or requests are done. Solving cases in HR depends om various situations. It may include problems or issues related to payroll, reporting, performance management, accounting, and much more.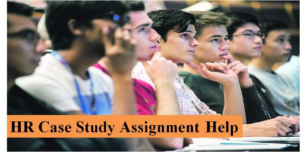 An "Employee Service Centre" in any organization gives the opportunity to enquire about HR requests by employees. When an employee requests a leave, investigations are done and requests are sent to the HR department. The various steps in an HR case includes creating HR case, HR case work, finding the case, re-submit for approval, transfer of case, escalate and suspend case.
HR Case Studies pay much attention to the process of recruitment, selection, training and management of HR in a company. Many concepts are covered in HR cases such as compensation, hiring, employee motivation, decision making process and others. HR Case Studies play a vital role in management education especially in subjects such as HRM, personnel management, PAAP and others.
Many ideas are explored in HR case studies such as work-life balance in large organizations, exploring socio-economic diversity, student collective bargaining act, integrated exercises for designing pay structures, conflict and team dynamics, and much more. HRM is a field that impacts several different areas of business and even other personal aspects of employees. Managers within the field must tackle issues related to compensation, labour relations, employment law, training, workforce planning, modern climate strategy and others. These issues are well discussed below:
WORK LIFE BALANCE IN LARGE ORGANIZATIONS: The work-life balance in large organizations case study helps in analysis of changing demographics in the country along with many other challenges.
EXPLORING SOCIO-ECONOMIC DIVERSITY: This involves strategic planning in HR which is important when it comes to labor force. The associated case studies explore how socioeconomic status affects employee turnover, employee morale, scheduling, customer complaints, interdepartmental communications and much more. The ultimate goal is to create synergy in a company made up of middle class, poor as well as wealthy employees.
STUDENT COLLECTIVE BARGAINING ACT: The purpose of such case studies is to review the regulation set forth under National Labour Relations Act, to explore labour relations process. Herewith, students form their own union, negotiate contracts, administer contracts and protect the rights of students in their union.
INTEGRATED ESERCISES FOR DESIGNING A PAY STRUCTURE: Determination of pay structure is important for employees. This is how HRM students can benefit from completing a case on designing a pay structure tht is fair, easy, competitive as well as motivating.
CONFLICT AND TEAM DYNAMICS: Conflict is present in every organization as employees working in an organization have different personalities. When a conflict arises, the team performance is dramatically suffered. It is essential that HR managers understand as to what factors contribute to conflict. The relevant case studies looks at how location, cultural values, mergers, interpersonal needs, personal beliefs, etc. affects perspectives and interactions within an organization.
WHAT IS HR CASE STUDY ASSIGNMENT HELP?
You might face difficulties in attempting HR Case Study assignments due to various reasons. This could be lack of expertise and knowledge, lack of research and analytical skills or even lack of sufficient time. Our experts at Awesome Creators help you compose and structure the best solutions for your HR Case Study Assignment tasks. Thus, we help you step-by-step to climb up the ladder of academic excellence. Our experts conduct extensive research required to attempt the assignment tasks.. Moreover, our writers make sure to present the assignment as per the guidelines given by the University. Our experts make sure to consider the best of resources to deliver most updated information. The content of our assignment solutions is always authentic and backed up by evidence / facts.
TOPICS COVERED UNDER HR CASE STUDY ASSIGNMENT HELP
Various topics are covered by our experts under HR Case Study assignment help. Few of these are listed below:
Business Case Development
Direct employee related HR system
HR services with proven strategies
Advanced level workforce planning
HR Business metrics and operations
Administration task for HR partners
WHY AWESOME CREATORS FOR HR CASE STUDY ASSIGNMENT HELP?
Our expert writers of HR Case Study are highly qualified and well trained to provide you with the best assignment solutions. Our content is authentic, backed up by evidence and plagiarism-free. We make sure to deliver the assignment within your timeline. Also, our writers make sure to follow the stringent guidelines given by the University to complete the assignment. Our experts make sure to resort to the best of available resources, so as to provide you with top-notch updated HR Case Study assignment solutions at all times.
Our team is available 24X7 for your support, so as to resolve all your queries and doubts pertaining to the assignment. Customer satisfaction is our priority at all times and therefore, we give you the service of unlimited revisions. It is seldom that we receive revisions as our experts precisely know how to attempt the assignments.
So, are you stuck with any HR Case Study Assignment? Do not worry anymore. Contact us to place an order and avail the best of our services at reasonable prices.