ABOUT TECHNICAL WRITING
Technical writing involves drafting of technical communication used in technical and occupational fields. These fields could be any such as aeronautics, chemistry, software engineering, finance, biotechnology, forestry, consumer electronics and others. Technical writing is one of the largest sub-fields of technical communication. Normally, a technical writer performs technical writing eswarkeinmal which refers to the process of writing and sharing information in any professional setting. Technical writers convey information in a very complex manner, and this often refers to the tasks of analyzing information to read and understand. Very often, a good technical writer needs strong writing and communication skills. Technical writing covers a wide range of technologies. Technical writing involves many forms such as white papers, resumes, job applications, product descriptions, datasheets, proposals, memos, press releases, and much more.
Technical writing is normally concise, focused, audience-based, free of errors and easy to understand. It is important that technical writers make their documents clean, as clean as possible. Technical documents are often used in real world situations. Also, technical writers need not necessarily be subject-matter experts themselves and mostly, technical writers collaborate with SMEs themselves to complete tasks requiring more knowledge about a subject than they possess.  It is important that technical writing is accurate and a writer should exactly / precisely know what he/she is trying to communicate. Thereafter, the goal is o convey the message in an ethical as well as accurate manner. If a writer does this incorrectly, then many repercussions may occur. Technical writing also involves document layout and document design. Also, technical writers spend a large amount of time in ensuring that their documents are readable. A technical document makes sure in using bullet points, font sizes and bold texts. Technical writers also convey complex information via images, diagrams, videos and much more.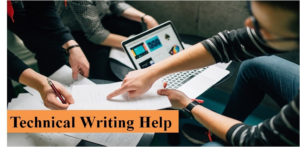 Technical writing involves many examples, and these are listed below:
INSTRUCTIONS AND PROCEDURES: These involve documents that help the end users to operate various programs. Instructional documents include various computer manuals, troubleshooting guides, user manuals, medical equipments, automobiles, mechanical products and others.
PROPOSALS: Proposals are documents which describe the purpose of a project. These cover various subjects and are written as per specific formats and guidelines.
EMAILS, LETTERS AND MEMORANDA: These documents are frequently used in a business and are aimed in communicating information to accomplish various tasks. Emails are usually written to people outside of a company, whereas memoranda are documents written to other employees within the business.
PRESS RELEASES: This document reveals details about various products and services of a company. A PR is a document that describes various products and services of the company.
SPECIFICATIONS: These describe the delivery, packaging, structure and parts of an object or process. A technical writer might often write the specifications of the products (such as a bicycle or a smartphone), so that the manufacturer can produce the object.
DESCRIPTIONS: These are shorter explanations of procedures and processes that help readers understand as to how various things work and operate.
RESUMES / JOB APPLICATIONS: These are good examples of technical documents. These are normally used in technical settings to inform readers about the author's credentials.
TECHNICAL REPORTS: These are often written to provide readers with analysis, instructions and information on tasks. A technical writer might evaluate buildings for sale and make reports which highlight findings of the project.
CASE STUDY: This is a published report about a person, group or situations. As an example, a challenging situation of an individual at his workplace is understood well and how it is resolved is understood by a case study.
WHITE PAPERS: These are documents that are used to describe a technological or business challenge or problem. White papers normally include details on how to make a business stand out in the market and prevent cyber-attacks on businesses.
WEBSITES: Technical writers are much responsible for writing various pages on websites such s "About Us", "Products and Services", "Quick Links" and much more. They are also expected to be proficient in web development tools.
DATASHEETS: These normally refer to documents which summarize technical characteristics, key specifications, features, application circuits, software, machine equipments, applications and much more.
API GUIDES: These are mainly for the developer community and are used to explain application programming interfaces.
HELP SYSTEMS: These systems provide technical information on products and services. The content is provided in the form of web pages that are viewed in a browser. Often, the content is created with the help of software such as Zendesk and many more.
WHAT IS TECHNICAL WRITING HELP?
Many a times, you might face various issues / difficulties related to technical writing assignments. These difficulties could be due to lack of research and writing skills, lack of subject knowledge, or even lack of sufficient time. This is when our experts come to your immediate rescue to provide you with the best assignment solutions.  Our experts make sure to use the best of tools such as desktop publishing tools, word processors, content management systems, image editing software, web development tools, graphic designing software, screen capture tools, collaborative software tools and others. Our technical writing experts make sure that the writing is concise, focused, easy to understand as well as error free. Technical writers make sure that their documents are as clear as possible. Our writers also make sure to extensively examine the audience before writing information.
WHY AWESOME CREATORS FOR TECHNICAL WRITING HELP?
Our highly qualified experts of Technical Writing Help assist you to get the best solutions. We ensure premium quality content, authentic information backed up by evidence as well as plagiarism free work. We also ensure to submit book report writing solutions as per your submission timeline. We are available 24X7 to answer all your queries related to your assignment.
We are committed to maintaining your privacy at all times. Your information is always kept confidential with us. Our team of subject experts, editors, proofreaders, and quality analysts make sure to deliver a flawless book report writing solutions to you. We also provide unlimited free revisions so that the amendments could be made to satisfy you completely.
So, are you stuck with any technical writing assignment? Contact us now to place your order. We make sure to deliver the best solutions at a very reasonable price.