ABOUT RISK MANAGEMENT
Risk management refers to assessment and identification of risks followed by application of economic resources, so as to minimize the impact of unfortunate events. The risks may include threats from project failures, credit risk, legal liabilities project, deliberate attack, accidents, natural disasters and much more. Risk management involves three steps: proper identification, analyzing and prioritizing of the risks. Risk management is methodical, scientific and structured process which includes various activities such as guidance on observing, analysing, identifying, and giving priority to various kinds of risks.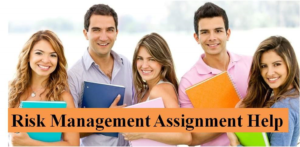 Risk is a situation involving the possibility of danger and loss. Management refers to planning, organization, controlling and co-ordination of various business activities, so as to achieve predefined goals. In other words, risk management refers to assessment and plotting of potential risks and plans to reduce these risks. There could be risks that can lead to damage or injury, or serious hazards or expose stakeholders. It is extremely important to evaluate the possibility of risks whenever these occur.
The potential risks to any business could include Physical Damage Risk, Location Risks, Human Resource Risks, Strategy Risks, and few more. These are well described below:
PHYSICAL DAMAGE RISK: This involves risks such as damage to the building, short-circuit, and others. This can pose danger to employees and therefore, there is a need to take proper precautions as and when required. It is essential for the employees to take proper training so as to deal with these situations.
LOCATION RISKS: These include risks such as fire, damage due to storm, earthquake, flood, etc. Precautions need to be taken such as first aid, open space where employees can gather, and much more. It is essential to reduce financial loss via insurance of property and other effective measures.
HUMAN RESOURCE RISKS: The employees are the human capital of any business. Therefore, it is essential that appropriate treatment, counselling and training should be given to them. It is important to clearly communicate all aspects related to human resource of the company for effective risk management.
TECHNOLOGY RISKS: The crucial operations of any business are dependent on technology. Any sort of threat such as power fluctuations, lighting storm, power outrage, or loss of data can affect security of data.
STRATEGY RISKS: Various strategic risks could be involved in different businesses such as vulnerability to research and development, risk of lending money to customers, and much more.
Risk Management involves three important steps, which are: (a) Making a risk assessment: which involves identifying the potential risk carefully, so as to formulate follow up actions and decisions, (b) Insurance against Potential Risks: This includes insurance against fire, natural disasters, health, financial loss, etc. (c) Risk prevention: involves proper and timely assessment of potential risks, so as to take corrective and necessary actions as and when required.
WHAT IS RISK MANAGEMENT ASSIGNMENT HELP?
Many times, you might face issues in solving assignments of Risk Management. This might be due to lack of subject knowledge, lack of research and writing skills, lack of expertise, or lack of sufficient time. This is when our team of experts of Risk Management, editors, proofreaders and quality analysts come to your rescue to provide you with excellent assignment solutions. This in turn helps you climb the ladder of academic excellence.
Our writers are well trained to use the best of resources, so as to provide you with top-notch assignment solutions. Our prices are affordable and our work is plagiarism free. We understand that these assignments form the basis of your educational as well as professional career. Our assignment solutions are base on in-depth analysis of relevant concepts and theories of Risk Management presented in a synchronized manner.
WHY AWESOME CREATORS FOR RISK MANAGEMENT ASSIGNMENT HELP?
Our team of writers, editors, proofreaders and quality analysts make sure to use the best of resources and provide you with updated Risk Management assignment solutions at all times. Our experts can help you with various kinds of assignments of Risk management such as essays, term-papers, case-studies, coursework as well as dissertations. Our experts are also well-versed in conducting in-depth and extensive research on the subject so as to help you achieve academic excellence.
Our team also makes sure that the information is presented in a well-synchronized manner as per the guidelines given to you. The conclusions are presented and narrated well to showcase the derivation made by the researcher. It is also made sure that the content of the assignment is of premium quality and is backed up by evidence and facts. The unmatched quality of our architecture assignment help in the field of your specialization will further help you conduct detailed research.
We make sure to resolve all your queries and doubts and make you much more confident in managing complexities in the subject of Risk management. Our experts help you step by step in climbing the ladder of success in your educational as well as professional endeavours. Our experts also make sure to complete all the assignment tasks as per the guidelines given to you.
So, are you stuck with your Risk management assignment? Contact us now to place your order. We make sure to deliver the best assignment solution at a very reasonable price