ABOUT KAO2 REPORT WRITING
KAO2 stands for Knowledge Assessment 2 and is a technical and methodological application report required to grant work visa for skilled migration to engineers for ICT professionals. KAO2 writing is a known requirement for engineers all across the globe with an accredited qualification from a registered university from any country. Engineers New Zealand evaluates your engineering knowledge base as per the competency elements of KAO2 form. Herewith, the engineers are required to demonstrate their knowledge with evidence from work experience, academic study as well as further learning.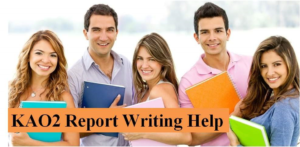 The Knowledge Assessment Form has three main sections that need to be filled appropriately: Section-2: Knowledge Profile, Section-3: Evidence of Application Knowledge and Section-4: Supplementary evidence. The various sections of the report are well described below:
PREPARATION OF COMPLETE KAO2
This consists of three sections:
Knowledge profile: This section is completed on the basis of information provided by you. We make sure to complete all the eight elements and provide you an absolutely unique report.
Evidence of application of knowledge: This section consists of four work episodes in which individual projects are discussed in detail. We complete this section as per requirements of IPEN.
Supplementary evidence: We complete this section as per information given in your resume. We complete the table of work history as well as CPD.
REVIEW OF CLIENT WRITTEN KAO2
This consists of three sections:
Knowledge profile: Herein, our writers conduct complete review of the client written KAO2 form. The expert advice and suggestions are provided to improve the elementary details. All details are appropriately checked and proofread to give the best deliverables.
Evidence of application of knowledge: Herewith, the client written work episodes are reviewed in detail and grammatical mistakes are removed via proofreading. Further, expert guidance is provided to improve the sample details.
Supplementary evidence: An expert advice is provided in this section so as to ensure quality report. The relevant information filled in by the client is checked appropriately
KAO2 SAMPLE REPORT
This sample report is available for all engineering disciplines. The sample KAO2 will cover all three sections of the KAO2 form.
WHY AWESOME CREATORS FOR KAO2 REPORT WRITING HELP?
Writing a KAO2 report can be a tedious and time-consuming process and therefore, most engineers consult us for the same. We are considered the most reliable and proficient KAO2 writing services. We also have stringent quality checking (QC) procedures that are done by advanced software and technological tools. The general purpose of KAO2 is to ensure that individuals who are migrating to New Zealand have proper skill sets required to contribute to the economy of the country. Apart from understanding the guidelines of Engineers New Zealand, you have to truly articulate what the assessors are looking for. Our panel of expert writers and engineers help various candidates to sail smoothly through assessment by preparing excellent reports for them.
If you do not have any sort of idea in preparing a KAO2 report, then you may always consider us to get the best assistance. Our professional experts will help you in KAO2 samples for IPENZ, KAO2 IPENZ samples for New Zealand and IPENZ KAO2 knowledge assessment. Our USPs include plagiarism free work, guaranteed satisfaction, affordable pricing, round the clock availability, domain specific writers and much more. We provide KAO2 writing solutions in various streams of engineering such as electrical engineering, civil engineering, mechanical engineering, polymer engineering, textile engineering, environmental engineering, structural engineering, telecommunications engineering, IT engineering and many more.
So, are you stuck with your KAO2 report writing? Contact us now to place your order. We make sure to deliver the best RPL report writing solution at a very reasonable price.