ABOUT TRANSCRIPTION SERVICE
Transcription service refers to a business service that converts speech into written or electronic text document. These services are often provided for legal, business or medical purposes. Common examples of transcription services are proceedings of a court hearing such as a criminal trial by a court reporter or a physician's recorded voice notes (which is also termed as medical transcription). Various individuals and organizations have different prices for their transcription services. These could be per word, per line, per hour, per minute and so on. This also differs from individual to individual and industry to industry. Transcription services are mostly availed by non-profit organizations, meeting planners, trade associations, federal government agencies, law firms, and so on.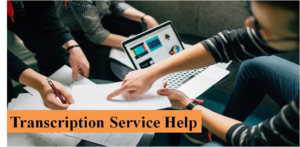 With advancements in technology such as speech recognition, transcription has become much easier. The transcriptionist can replay a given audio many times. The different types of transcription services are listed below:
Interview Transcription: This refers to a word-to-word written document which is taped or is in the form of a live interview. Various interviews can be transcribed which are normally in the form of research, businesses, celebrity interviews, legal cases and many more. People with impurities such as deafness may also access to interview proceedings with accurately prepared interview transcrips. It is important for transcriptionists to be aware of conditions, so as to ensure quality recording and transcribing.
Medical Transcription: The utmost responsibility of a doctor lays around treating patients and creating a patient's medical record. This involves maintaining up-to date information and other paperwork. Maintaining records became easier with the invention of typewriters and cassette players. Medical transcription services pose many other challenges. Understanding the rules and regulations of HIPAA compliance is necessary to complete a medical transcription service.
Transcription Security: Many a times, professional recordings and business meetings contain sensitive data. Therefore, security is an important factor which cannot be ignored by a transcription company when it provides services to its clients. It is important for such companies to follow laws and best practices whilst serving courts, government agencies and law firms. Transcription security includes maintaining confidentiality of data through information security practices. Many personnel may be required to sign NDA (non-disclosure agreements) on a regular basis so as to maintain oaths regarding confidentiality and accuracy.
WHAT IS TRANSCRIPTION SERVICE HELP?
Many a times, you might face various issues / difficulties related to transcription tasks. These difficulties could be due to lack of relevant skills or even lack of sufficient time. This is when our transcription experts come to your immediate rescue to provide you with the best solutions.  Our experts make sure to use the best of tools to render the needful transcription services. Our transcription experts make sure that the writing is concise, focused, easy to understand as well as error free. Transcription experts make sure that their documents are as clear as possible.
WHY AWESOME CREATORS FOR TRANSCRIPTION SERVICE HELP?
Our highly qualified experts of  Transcription Service Help assist you to get the best solutions. We ensure premium quality content, authentic information backed up by evidence as well as plagiarism free work. We also ensure to submit transcription solutions as per your submission timeline. We are available 24X7 to answer all your queries related to your assignment.
Our team of experts, editors, proofreaders, and quality analysts make sure to deliver a flawless transcription solutions to you. We also provide unlimited free revisions so that the amendments could be made to satisfy you completely.
So, are you stuck with any transcription assignment? Contact us now to place your order. We make sure to deliver the best solutions at a very reasonable price.