ABOUT CIVIL ENGINEERING
Various practical problems are dealt with whist application of Engineering. Civil Engineering is chiefly concerned with concepts related to design, planning, construction and maintenance of buildings, bridges, highways, dams, sewage and wastewater systems, tunnels and much more. For the same, various concepts of physics, mechanics and mathematics are applied so as to perform the best of jobs related to civil engineers. This is how civil engineers help in improving the quality of our life. Various challenges are faced by civil engineers today, such as: population growth, energy needs, industry development, urban development, water resource development, agricultural improvements, drinking water needs, environmental concerns and much more. Civil engineers work towards obtaining the best solutions of these challenges to progress towards an advanced and developed civilization.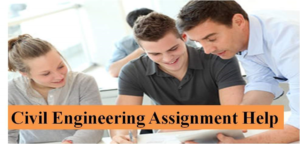 The stream of Civil Engineering requires immense creativity and field work. Therefore, civil engineers are required to often come up with new ideas on the spot backed up by practical experience. For the same, engineers are expected to amalgamate technical know-how with their creativity at all times. These engineers effectively break down information to solve various civil engineering requirements. The engineers also require specialized skills so as to depict the best of growth and learning.
MAJOR SEGMENTS OF CIVIL ENGINEERING
The major segments of civil engineering are mentioned below:
Ø  STRUCTURAL ENGINEERING: It involves design and development of structures that support their own weight and other loads, resist temperature, earthquake, wind and many other forces.
Ø  CONSTRUCTION ENGINEERING: It involves financing, planning and management of various construction projects. This ensures appropriate design and development of the undertaken project. The budgetary issues are also taken well into consideration.
Ø  TRANSPORTATION ENGINEERING: It involves design, construction and maintenance of transportation facilities such as those including highways, railways, airways, ports, etc. It helps in effective and capable solutions for transportation, thereby improving traffic control and providing other transportation solutions.
Ø  ENVIRONMENTAL ENGINEERING: It involves effective solutions for provision of healthy air, water and land for healthy living. It also helps in providing effective solutions to reduce pollution.
Ø  WATER RESOURCE ENGINEERING: It involves problems and issues pertaining to quality and quantity of water, supply of water to cities, appropriate waste water management, improved irrigation facilities and much more.
Ø  GEOTECHNICAL ENGINEERING: It involves an in-depth analysis of properties of soil and rocks that support superstructures built over them. It helps in effective construction of dams, foundations, tunnels, etc.
WHAT IS CIVIL ENGINEERING ASSIGNMENT HELP?
Civil engineering being the oldest branch of engineering is also known as the mother of engineering. Executing a civil engineering assignment is not an easy task as it requires an expertise on the subject. Most assignments also involve the need of understanding of practical aspects for which students might face immense difficulty. To attempt civil engineering assignments, you need adequate preparations which might be time consuming. Therefore, we, at Awesome Creators provide Civil Engineering Assignment Help so as to assist you with top-notch quality assignment solutions. We help you achieve the best of grades in this subject.
IMPORTANCE OF CIVIL ENGINEERS
Civil engineers help in designing and building the best of houses, schools, colleges, factory and industrial buildings, bridges, transportation systems, water supply and drainage systems, shopping malls and much more. They help in building structures that are safe from natural calamities like floods and earthquakes. In other words, civil engineers help in building an infrastructure for the society, serving people towards developed nations.
TOPICS COVERED UNDER CIVIL ENGINEERING ASSIGNMENT HELP
Various topics are covered under Civil Engineering Assignment Help services. These include the following:
Structural Engineering
Construction Engineering
Environmental Engineering
Composite Materials
Hydraulics
Hydrology
Remote Sensing
Solid Mechanics
Laminar Flow
Mass Transit
Photogammetry
Urban Engineering
Civil Drawings
Soil Mechanics
Design of Steel Structures
Coastal Engineering
Waste Water Planning
Solid Waste Management
Architectural Designs
Heating, Ventilation and Cooling Systems (HVACs)
Irrigation Engineering
WHY AWESOME CREATORS FOR CIVIL ENGINEERING ASSIGNMENT HELP?
Students could face many problems while attempting civil engineering assignments. These include inadequate skills, lack of awareness of the university guidelines lack of research-based resources as well as lack of interest in the subject. Our expert writers of Civil Engineering are well trained to execute the best assignment help so as to provide you with excellent assignment solutions. Our work is authentic, backed up with evidence and plagiarism free. We also make sure to submit your assignment as per the timeline given by you.
So, are you stuck with any Civil Engineering assignment? Do not worry anymore. Place your order with us to receive the best assignment help at a reasonable price.