ABOUT COMPUTER SCIENCE AS A SUBJECT
Computer Science refers to the study of computer technology, both hardware and software. The required skill sets in this subject are in demand in every industry in this technology-driven world. The field of computer science is divided into many branches and sub-disciplines. Moreover, the subject spans across many core areas: computer theory, software systems, hardware systems and scientific computing.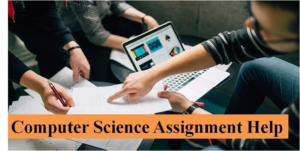 The disciplines encompassed by this subject are vast and a student is expected to effectively navigate amongst these sub-disciplines of computer science. Few of the sub-branches of this subject include the following:
Applied Mathematics
Artificial Intelligence
Micro Programming
Bioinformatics
Networks and Administration
Cryptography
Computer Graphics
Operating Systems
Computer Engineering
Simulation and Modelling
Software Development
Data Management
Web development
Memory Systems
Computational Physics
Design Databases
Mobile Development
iOS Development
Digital Image / Sound
Robotics
It is important for the student to understand the various sub-disciplines of Computer Science and decide upon the right career for them. There are plenty of resources available to study Computer Science. These range from online-libraries to websites of specific institutions. There are many reasons for students to opt for a course related t Computer Science. Firstly, the digital age needs computer scientists. Secondly, computer science students have excellent graduate prospects. Thirdly, computer scientists earn a lot of money. Most importantly, computer scientists are needed in every type of industry in the technology-dependent world of today.
WHY IS COMPUTER SCIENCE ASSIGNMENT HELP NEEDED?
We understand the difficulties faced by students in attempting Computer Science Thesis and Assignments. These cover various topics such as computer languages, coding, database processing, database structure, and others. In this technology-driven world, most people are keen to pursue subjects like Computer Science. .Though students find the subject quite interesting, they may undergo many troubles in understanding the given assignments on this subject. This is when they need our Computer Science Thesis and Assignment Help Services. Our experts are well versed with various programming languages such as Python, .NET, JAVA, C++, etc. Furthermore, at times, you might be exposed to various challenging calculations that require knowledge of Mathematics.
WHY AWESOME CREATORS FOR COMPUTER SCIENCE ASSIGNMENT HELP?
If you get stuck amidst Computer Science assignments, our experts are here to help you solve your problems within a few hours. Our Ph.D. experts in Computer Sciences help you complete your assignments with accurate technical details. In other words, we believe in giving you the best accurate solution at a very reasonable cost, meeting your submission deadline. Also, our experts make sure to follow the guidelines and instructions given by the school, institute or the university in attempting your assignments.
So, do not worry anymore if you are stuck with any of the Computer Sciences assignments. Our experts are right here to help you out and relieve your stress and tension.