ABOUT ENGINEERING AS A SUBJECT
Engineers make thing happen (functional) around us. The houses we live in, the products we use, medical and technological services that we rely on – are all e xistent due to engineering studies. Therefore, this subject helps us understand the conversion of scientific knowledge into technological advancements. Moreover, this subject has an extremely wide scope and its various disciplines are quite complex. We offer the assignment help services in various disciplines of Engineering such as those mentioned below: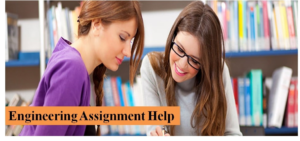 Of all the engineering branches, mechanical engineering is considered the most complicated branch of study. The major topics covered in this field are energy systems, weaponry, compressors, automobile construction, vacuum technology and much more.
This is another promising field of Engineering subject. It mostly involves the study of design and construction of public and private infrastructure. This includes the study of design and infrastructure of water supply systems, drainage systems, railways, dam construction and much more.
COMPUTER SCIENCE ENGINEERING
This field of Engineering has to do with various architectural concepts of Computer Science such as network, graphics, cryptography, performance evaluation and much more. We have Computer Science Engineering experts who could help you provide the best solutions for all your assignments. Therefore, we are here to give you the best performance, functionality along with cost-effectiveness to assist you with assignment help services.
This branch of engineering involves the study of complex electronic systems such as circuits, electromagnetic devices, generators and much more.
This branch of engineering deals with projects such as fermentation, biochemical production, micro fabrication, petroleum refinery and much more. This field involves much research work. However, the scope of this subject is not too wide.
This field is a minor branch of Mechanical Engineering. The concepts are related to the flight technology that can be used in outer space. Aeronautics and Astronautics are the major sub-branches of this field. We provide help in both these niche areas of Aerospace Engineering as we have an exclusive expert team of writers who are well-versed with the theoretical as well as practical aspects of this field.
The awareness with regards to this field of engineering has significantly increased over the years. Various topics included in this branch include agricultural machinery, water management, climatology, bio-resource engineering and much more.
WHY IS ENGINEERING ASSIGNMENT HELP NEEDED?
We are much aware of the difficulties faced by students in completing their engineering thesis and assignments. We provide the best writing services at your doorstep for completing your assignments. Furthermore, we make sure to complete all your engineering thesis work and assignments as per the guidelines are given by the school, institute or the university.
WHY AWESOME CREATORS FOR ENGINEERING ASSIGNMENT HELP?
Our experts write original content which is plagiarism free.  We also understand that meeting your deadlines is important and therefore, work accordingly. We make the most of online libraries to dig in the best information for your project. These include various editions of E-books, magazines, reports and other relevant information. Our prices are very affordable. So, if you are stuck with an Engineering thesis or assignment, do not wait anymore. We are just a call or an email away. We are also available 24X7 through the LIVE CHAT option at our website.
So, are you stuck with any Engineering Assignment? Do not worry anymore. Contact us and place an order to avail the best services at a reasonable price.