ABOUT RPL REPORT WRITING
RPL stands for Recognition of prior learning and is also termed as prior learning assessment. It is usually described as a process most commonly used by regulatory bodies, training centres, military, army organizations and human resource professionals to analyze skills and talents of individuals. This is usually written to filter out people who have similar kind of skillsets, so as to predict the result of specific types of training given to an individual. RPL certificates are necessary for people who want to immigrate to Australia for appropriate assessment of their skills.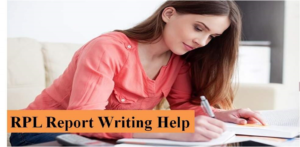 The Australian Society of Computers (ASC) has over 22,000 candidates who show their skills, talent and experience in their specific fields. RPL for ACS should be written in prescribed format provided by the assessing body. Therefore, it is important to follow appropriate guidelines to write the best RPL reports for ACS. There are two key sections which need to be completed in order to write a proficient RPL report for ACS Australia. These are well described below:
ICT KEY AREAS OF KNOWLEDGE
This constitutes Section-1 of RPL report and consists of one topic from Essential Core ICT Knowledge and one topic from General ICR Knowledge. The sample RPL for ACS explains how in-depth knowledge is acquired through professional experience. This section includes the following: A) Essential core ICT Knowledge Topic-1: which includes sub-topics such as ethics, professional expectations, teamwork concepts and issues, communication, societal issues, Topic-2: which consists of ICT problem solving sub-topics, modelling methods, processes to understand problems, and much more, B) General ICT Knowledge: Topic 3: Technology resources: The sub-topics include: Data and information management, data communications and networking, hardware and software fundamentals, and others, Topic 4: includes technology building sub-topics such as Information Systems Development and Acquisition, Human factors, Programming, and others, Topic-5: includes ICT Management sub-topics such as IT project management, security management, ICR service management, IT governance and organizational issues and much more.
This constitutes two project reports in Section-2 of RPL report. Each report is written in a systematic and coherent manner and describes a project that demonstrates how it is performed from an ICT professional perspective. The key areas of the Sample RPL report include: Project Summary Roles and Responsibilities as per ANZSCO Code, description of business opportunities or problems addressed in project solution, results and solutions implemented and much more.
WHY AWESOME CREATORS FOR REPORT WRITING HELP?
Our team at Awesome Creators have the best experts for RPL report writing who have many years of experience. Our experts understand precise requirements of RPL report writing and structure it as per the needful guidelines. We offer premium quality content that is authentic in nature. Also, our services are offered at a very reasonable price. An RPL report Australia form includes two project reports – one mentions a project undertaken within last three years whereas the other mentions a project undertaken within last five years. It is important for you to select the project wisely that demonstrates your knowledge and skills as mentioned in ANZCO codes that you are planning to apply for.
It is important to clearly mention details of the project, name of the project, affiliated company and designed role in each of the project reports. The assigned duties and responsibilities for each project need to be assigned appropriately. Thereafter, it is important to describe how the idea is implemented in the design and development of each project which will highlight your strong areas. The methodology applied in System Analysis and Design needs to be demonstrated well. The database management techniques implemented in the project need to be elaborated to showcase your DBMS skills. The project management and quality assurance techniques followed during the project development also needs to be showcased well. Furthermore, the ICT managerial activities need to be described well so as to demonstrate he nature and extent of your responsibilities and competencies.
The project report mentions design paradigms and related procedures in the project, database designs and management techniques used, internet application designs, security measures implemented for the project, managerial roles and responsibilities held during the project, programming languages used in the project, project management techniques used, quality assurance, system design analysis, and much more. Our writers can prepare personalized reports for you as per strict deadlines. We offer free revisions so that amendments can be made as and when required.
Our USPs include the following:
Domain specific writers (with expertise in all engineering domains)
Plagiarism free work
Timely delivery
Affordable prices
100% confidentiality
24X7 customer support
So, are you stuck with your RPL report writing? Contact us now to place your order. We make sure to deliver the best RPL report writing solution at a very reasonable price.