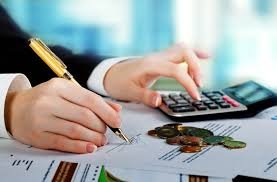 ABOUT ACCOUNTING AND FINANCE AS A SUBJECT
The subject of Accounting and Finance helps in understanding financial statements to evaluate the performance of businesses. In other words, this subject helps in collection, analysis and communication of financial information. The performance of businesses is affected by four fundamental drivers of profitability. These are mentioned below.
Asset management
Cost management
Leverage management
Tax management
Various areas of improvement in businesses are identified by studying accounting and finance. Another aspect of finance involves managing costs. Therefore, students and individuals resorting to such courses learn to prepare cost sheets and budget on the basis of financial decisions. Furthermore, these subjects also provide an overview of financial markets to raise capital. Management of working capital for various business plans becomes possible through studying accounting and finance. The study of accounting involves gaining further insight into budget analysis, auditing, business strategies, financial reporting, forensic accounting, micro/macro economics, management accounting, risk management, tax accounting and much more. Accounting also involves periodic reporting of financial data. This includes various business transactions, making adjustments in ledgers, closing the books, preparing financial statements and much more. The study of finance involves financial management, financial planning, financial engineering, financial reporting, international finance, private equity, risk management, venture capital and much more. The accountants of businesses and firms record all transactions and activities that have financial consequences. They also participate in various strategies such as mergers and acquisitions. Therefore, people who control businesses and make important decisions in planning and management need to be involved in financial and accounting strategies of their business.
WHY ACCOUNTING AND FINANCE THESIS AND ASSIGNMENT HELP IS NEEDED?
Many a times, it becomes difficult for students to attempt thesis and assignments related to finance and accounting. Therefore, the need of knowledgeable experts in finance and accounting becomes very essential. Our experts of Finance and Accounting make sure that the basics are well understood and that appropriate solutions are put forth to help students in the form of model answers. Our experts are well versed in these subjects and also in the process of summarizing financial data in the form if annual reports for benefiting people outside the organization. All our financial tutors understand the framework of accounting and the relate concepts. The services offered by us are of high quality and help you excel in your classes. Our experts also help corporate in preparing financial statements that take into consideration complete record of various business transactions. Furthermore, we have experts in all branches of accounting such as cost accounting, management accounting, financial accounting, tax accounting, social responsibility accounting and much more.  Therefore, you are only a step away in reaching out to receive excellent services in finance and accounting.